Architecture
Our passion, and reputation, is for scientific facilities with national and international clients in the academic, commercial and institutional sectors. However, we are equally passionate about assisting our clients in other building types including workspace design, conference and social amenity projects. As a small and nimble practice, we differentiate from larger practices by providing significant Director-level engagement at all work stages for our projects. We can customise our scope of services to suit the project and the team.
Our Practice model enables provision of full architectural design services to clients, and specialist laboratory planning services to design architects who do not have the science expertise. The range of our work is broad from full-service commissions for construction costs of £1 million to £25+ million and on laboratory planning commissions for projects from £10 million to over £500 million.
Our completed buildings have been well received by our clients and recognised within the profession; each embody our creative approach, high-quality design and attention to detail. We assist our clients in capturing their aspirations to create inspiring solutions that are technically robust and value effective.
Our experience spans across new construction and refurbishment; traditional design and design-and-build, contract types (e.g. NEC and JCT); feasibility, design, technical, construction administration and employer's agent roles.
We are fully Revit-based working to BIM 2.0 standards and carry ISO 9001 and 14001 accreditations. We are a RIBA Chartered Practice, Constructionline member and member of Egnaton (the European Association for Sustainable Laboratories).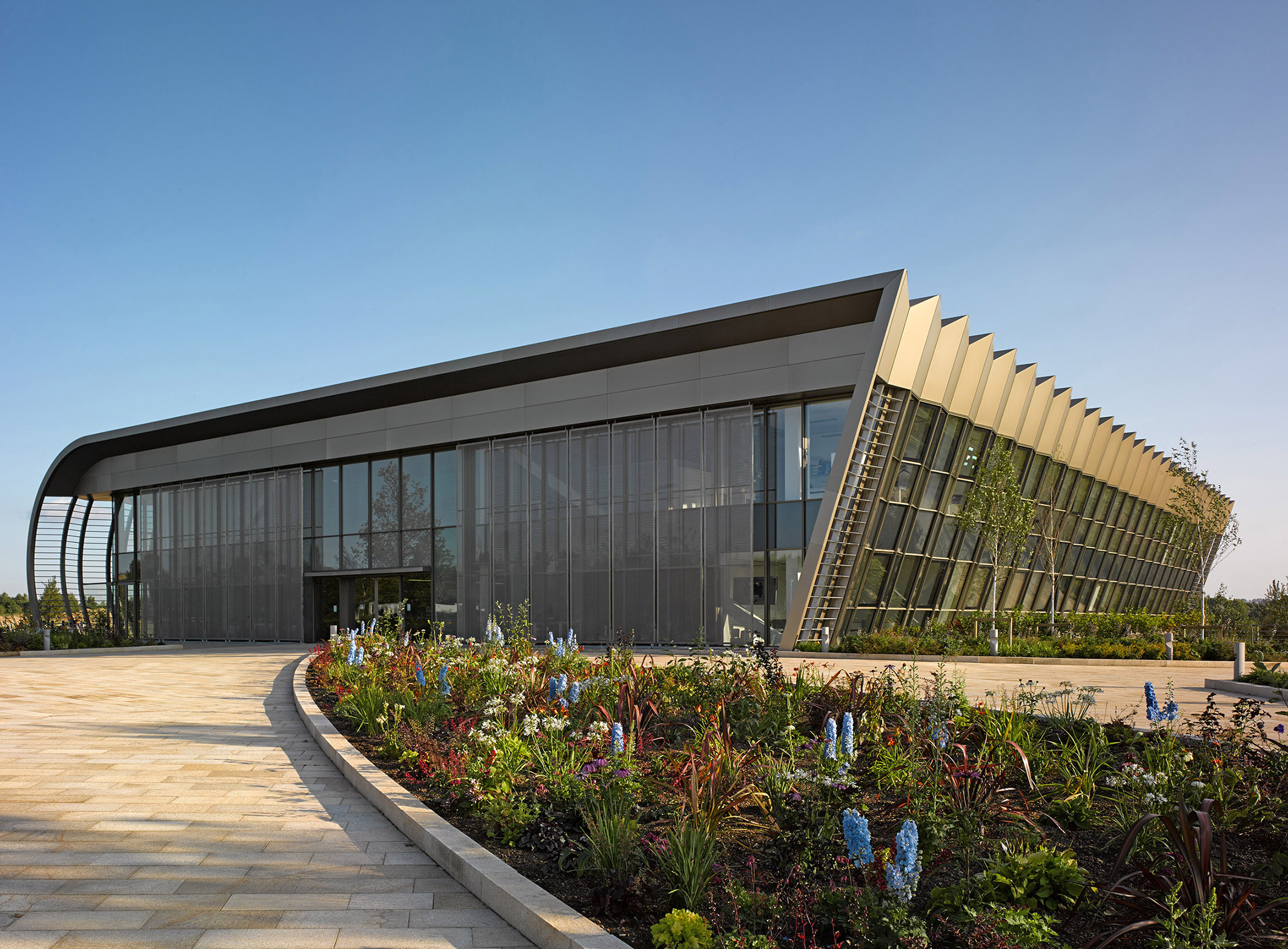 EMBL - EBI South Building
Interiors
Our conviction for design quality is embedded throughout our services. Whether our most complex science facilities, office environments or social space projects, the design and attention to detail of interior spaces is important both functionally and aesthetically.
Our interior design work has been recognised in design magazines and design awards programmes including RIBA Design Awards, FX International Interior Design Magazine Awards, Blueprint Awards, Architecture Today and Dezeen magazines.
With commissions, including King's College Cambridge, EMBL-EBI and Wellcome Genome Campus, we have provided interior design services including space planning, decorative schemes, bespoke joinery, specialist lighting design, innovative finishes and quality fabrics.
We consult with a broad network of suppliers to develop creative solutions with strong technical and budgetary back-up.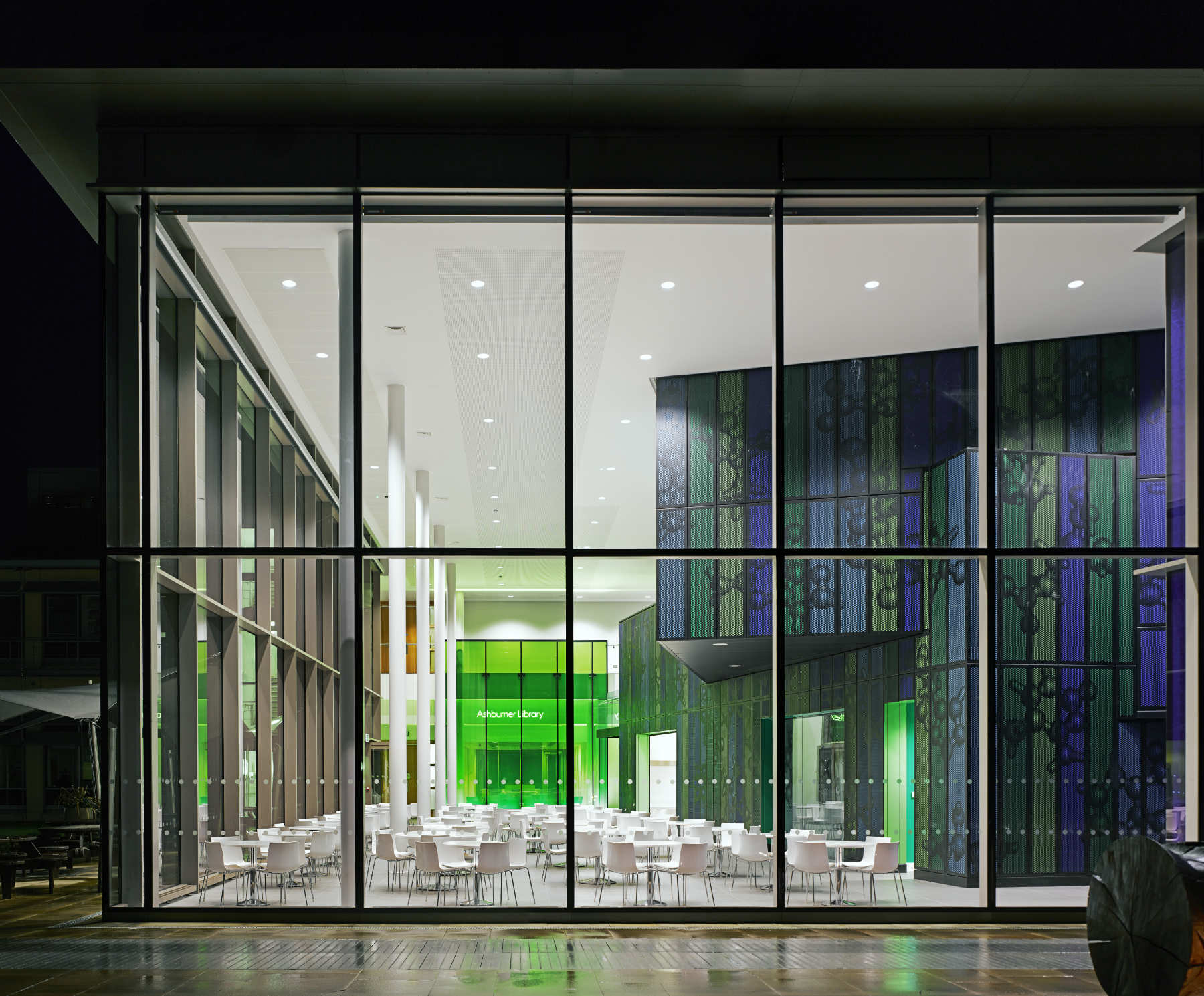 Shared Facilities Building
Laboratory planning
Our clients operate in fast-moving areas of scientific research, demanding laboratories that are practical, efficient, adaptable, flexible and easy to maintain. As one of the leading laboratory planning practices in the UK, we engage with our science clients to develop and refine the design vision, strategic options, detailed briefs, concept design and technical detailing.
Our project types include biomedical, chemical, bioengineering, engineering and physics disciplines for research, diagnostic and clinical research laboratories. Projects under construction or recently completed include Imperial College London's Uren Biomedical Engineering Research Hub, AstraZeneca's Global R&D Headquarters in Cambridge, MRC's London Institute of Medical Sciences and the Royal Free / UCL Pears Building.
A key aspect of our service is working with the client's user representatives to develop a building that meets their scientific needs over time. As well as for the scientists that will occupy the new building, the design brief must address the mid-term scientific mission and the long-term institutional requirements. Working closely with the engineering consultants, and the lead architect (if that is the case), we translate the scientific vision and technical requirements to the design team and the design aspirations and proposals to the scientists.
As large consumers of energy and resources, sustainability and considerations of cost are more important than ever. We work with the client and engineers to challenge energy use, water consumption and laboratory waste, encouraging the use of low energy systems and equipment and sustainable materials.
We maintain a database of space metrics on over 50 UK science buildings and with our detailed personal knowledge of many of the projects, we can utilise our database to benchmark the project with others in the industry thereby providing further confidence to the client of their project requirements.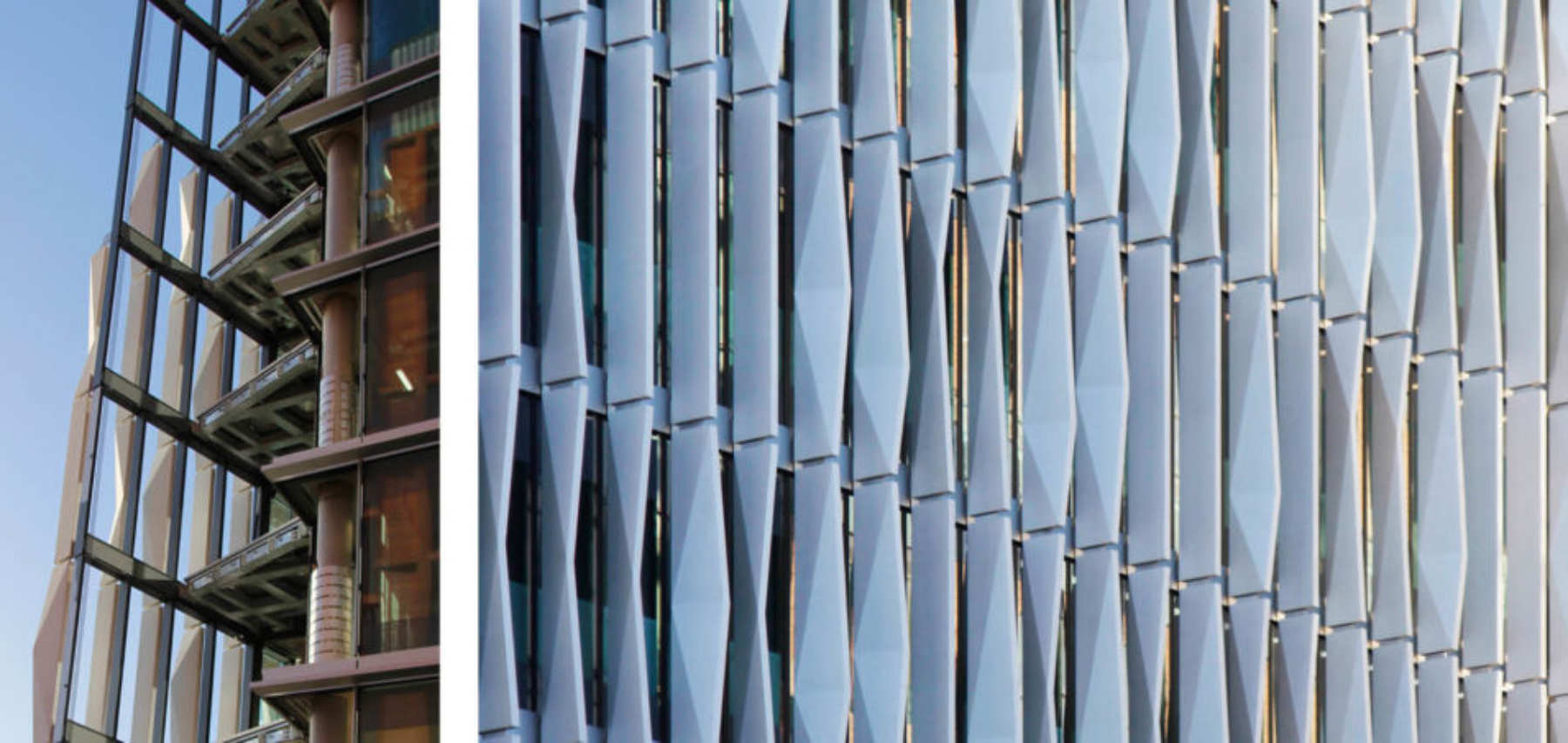 Michael Uren Biomedical Engineering Hub
Consulting
Each with over 30 years' experience in the science sector, the Directors have been involved in all project stages. From creative, strategic studies through user briefing to technical expertise, Abell Nepp provides consultancy services including:
- Masterplanning and Development Vision
- Feasibility Studies
- Space Metrics and Benchmarking
- Laboratory Briefing
- Technical Consultation
- Peer Review
Our involvement in masterplanning is strategic, creative and collaborative. We often begin evaluating the existing development, seeking out the top campus priorities, studying options to rationalise, reorganise and rejuvenate and then to communicate the developed vision to the client.
Our most successful projects can often be tracked to a multidisciplinary feasibility study that captures our client's aspirations, anticipates future requirements, explores alternatives, set against considered project costs and risks. One of our more recent exotic studies was to work with STFC and EPSRC research councils to set out a brief and budget for the National Quantum Computing Centre; a facility to build a, yet unknown, working quantum computer.
We use our space metrics database as a conversational tool as much as for statistical measurement and comparison. The position of the project is less about proximity to the mean value of the dataset, but why it should or should not be where it is. The metrics provide another evidence-based tool for the project decision makers.
We provide consultation to clients and contractors on design concepts, laboratory layouts and technical designs. One or larger and more prestigious consultancies was assisting the main contractor, Laing O'Rourke, on the Francis Crick Institute as their Science Areas Advisor.
Peer Reviews provide a client, as well as contractor, a 'second set of eyes' on their project. These reviews can look at some or all aspects of the project from base assumptions, appropriate designs, completeness of technical documentation and value engineering alternatives. We understand the sensitivities inherent of a peer review and present our findings in an open and constructive manner.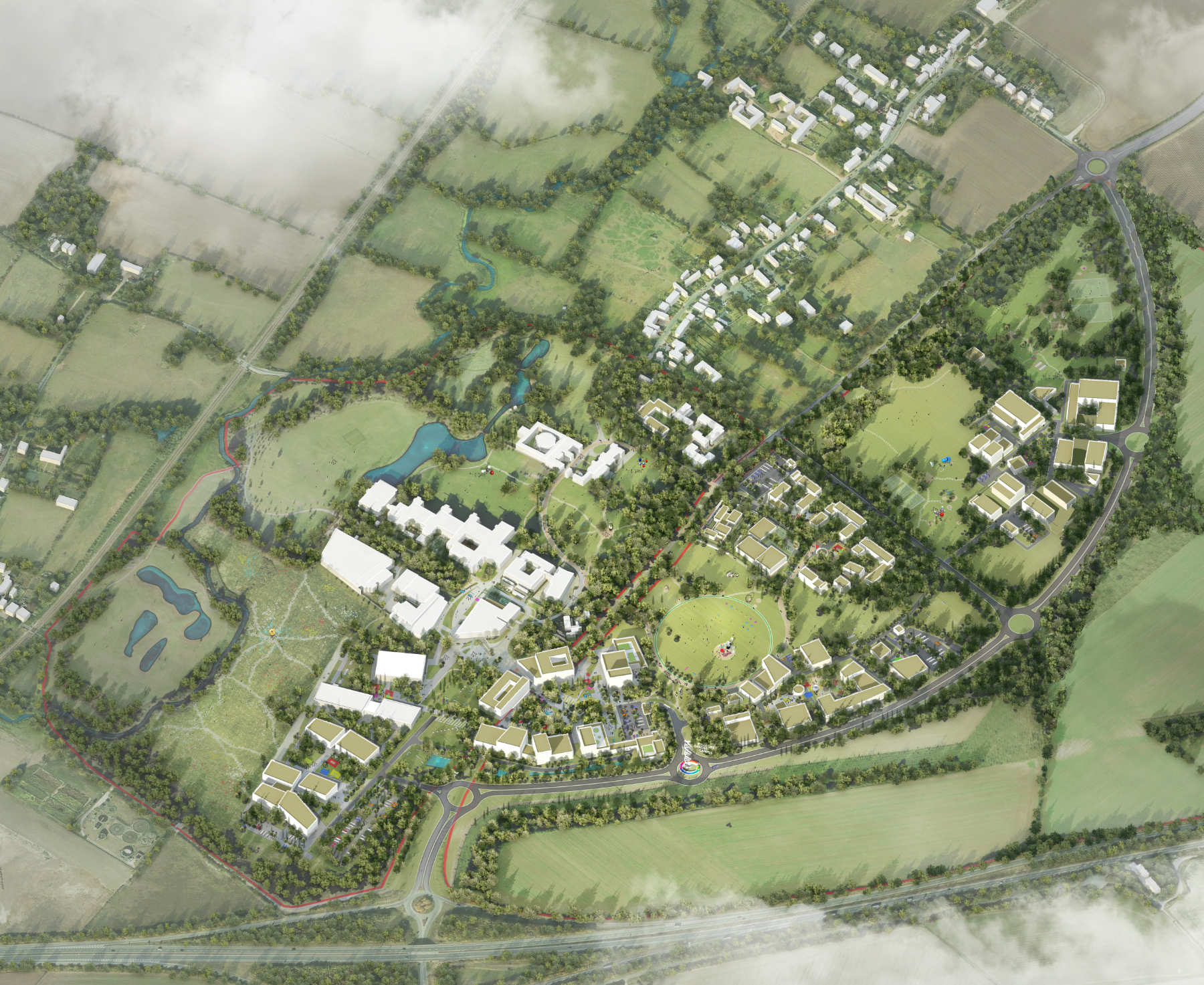 Wellcome Genome Campus 25-year Vision